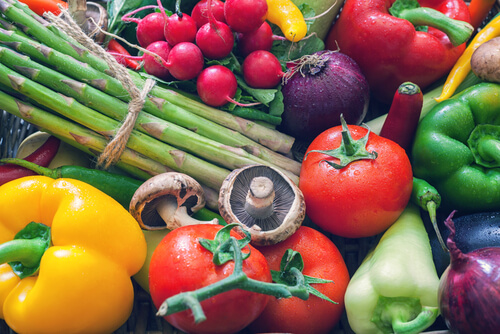 What to potentially expect in our Spring Organic Boxes

At the Farmer's Box, you can enjoy fresh fruit and vegetables all year round! We believe fresh is best when it comes to fruit and vegetables, and you will definitely feel the same when you check out our amazing Organic Boxes.
Our Organic Box service will deliver a carefully packed organic fruit and vegetable box in Ormskirk right to your door. Why bother with the supermarket when you can count on the Farmer's Box for all your fruit and veg needs?
The fruit and vegetables we offer will be much tastier with a richer, more succulent flavour. They also provide more vitamins and minerals as well. Our Organic Box service is seasonal, so you can enjoy different fruit and veg during the Spring, Summer, Autumn, and Winter.
Introducing Our Spring Box
Our Spring Organic Box offers an incredible variety of different fruits and vegetables. When it comes to fruits, you will always get to enjoy apples, bananas, pears, and oranges all year round. But the joy of our Organic Boxes comes with the unique seasonal vegetables.
You will find a wide range of vegetables in the Spring box, from herbs like coriander and parsley to whole vegetables like carrots and spring onions. To see everything, you get in our spectacular Spring Organic Box, check out the list below!
· Spinach
· Spring Onions
· Potatoes
· Celery
· Beetroot
· Carrots
· Lettuce
· Pak Choi
· Spring Cabbage
· Parsley
· Coriander
· Mixed Herbs
You'll get everything you could need to cook up a variety of meals with our Spring Organic Box. It includes classic favourites but also plenty of fun additional vegetables that you might never have tried before. You'll be sure to uncover a new favourite or two when you see all the fantastic vegetables in the Spring Box. We are organic food and drink suppliers in Rainford.