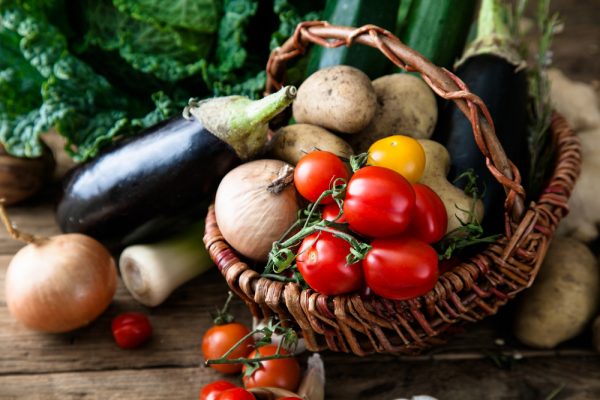 What to potentially expect in our Autumn Organic Boxes
Autumn is a popular time for fruit and vegetables, and there is no place better to come for your fruit and veg needs than the Farmer's Box! At the Farmer's Box, we know fresh is best and offer a wide range of organic fruit and vegetable boxes in Fairfield that can be delivered right to your door.
All the fantastic fruit and veg we offer through our Organic Boxes are grown by experienced farmers and carefully packed for direct delivery. Why bother going to the supermarket when you can get fantastic fruit and veg delivered right to you?
Our Organic Boxes are carefully put together to ensure you get everything you need and more! All our fresh fruit and vegetables will offer excellent, rich flavour. But that's not all, they will also be high in vitamins and minerals as well.
Every season we put together Organic Boxes. They feature your classic favourites like potatoes and carrots alongside special seasonal vegetables for you to try. Let's take a closer look at our fantastic Autumn Box!
Introducing Our Autumn Box
Our amazing Autumn Organic Box features fantastic fruits like apples, bananas, pears, and oranges. But it's the great array of vegetables that make our Organic Boxes so special. So, let's see what you can look forward to in the Autumn.
Alongside favourites like carrots and potatoes, you'll find a wide range of classic Autumn vegetables like Pumpkins, Marrows, Radish, and much more. Check out the list below to see all the great vegetables included with our Autumn Box.
· Pumpkins
· Marrows
· Potatoes
· Carrots
· Parsnips
· Onions
· Beetroot
· Cabbage
· Carrots
· Cauliflower
· Lettuce
· Radish
· Red Onions
· Baking Apples
Whatever you plan on cooking up, (stuck for ideas ? try Cheap Dinner Ideas for inspiration.) you'll be sure to find all the fruit and vegetables you need in our amazing Autumn Organic Box! The Autumn is a great time to relax with some excellent hearty meals, and with this box, you can enjoy rich, tasty fruit and veg. We are organic food and drink suppliers Southport.
See what we have in our winter organic boxes.