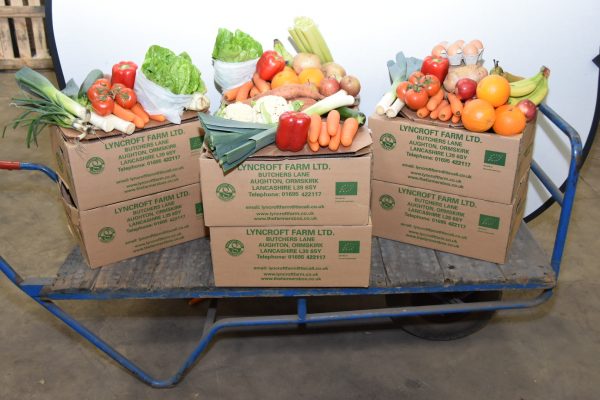 Wholesale Organic Vegetable Suppliers
At the Farmer's Box, we believe everyone deserves only the best fresh, organic produce. Whether it's fruit or vegetables or both, you can count on our excellent service for all your fruit and veg needs. You can get this fantastic; organic fruit and vegetable boxes In Liverpool delivered right to your door with our Organic Box service.
However, we are also proud to offer our excellent organic produce to shops, supermarkets, markets, and other retailers. We do this through our Wholesale Organic Vegetable services. So, if you have a shop (or other retail space), we can help you get all the fresh organic produce you need.
Our Wholesale Service
At The Farmer's Box, we produce a wide range of different fruit and vegetables. This includes classics like potatoes, cabbage, carrots, broccoli, onions, and much more. Alongside these, you'll also find a variety of seasonal vegetables like pumpkin, peppers, tomatoes, parsnips, and more.
So, whatever season it is, you can ensure your shop or market stall has all the organic fruit and vegetables it needs. This way, you can ensure your shop offers the very best fruit and vegetables for your customers.
The Organic Difference!
Using The Farmer's Box for all your wholesale fruit and veg needs is sure to provide a whole host of benefits to your business! Our organic produce is free of harmful chemicals and pesticides and will taste much more rich and succulent.
Non-organic produce often contains potentially harmful chemicals and artificial flavourings. It also definitely won't be fresh, which means if you want the best fruit and veg, you should come to The Farmer's Box!
Our produce is delivered quickly when it reaches maturity so it will arrive fresh and ready for sale. If you want the best fruit and vegetables for your customers, then come to The Farmer's Box! We are organic food and drink suppliers Bootle.