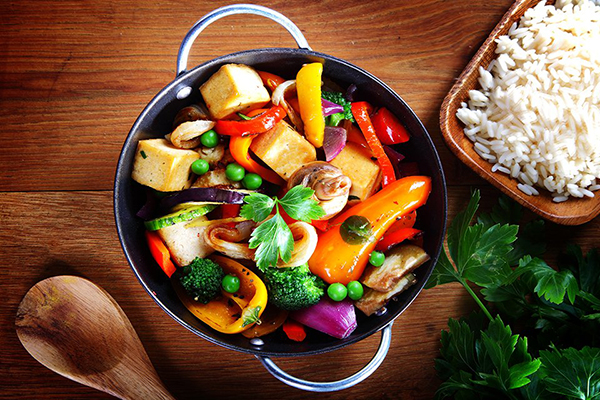 Organic Vegetable Winter Recipes
Things are going to really get cold during the Winter, but you'll always have plenty to eat with our Organic Box service! There are plenty of great Winter dishes you can make with our fruits and vegetables to make main courses, small light snacks, and even desserts.
Our Winter seasonal box will include classics like apples, bananas, pears, and oranges. But that is just the beginning there is also a great range of Winter vegetables. Below, we've listed some wondrous Winter recipes you can try.
Recipes To Try
During the Winter big meals like pies and hotpots will be very popular. You can liven these up with our amazing vegetables like leeks, onions, carrots, and of course, potatoes. For your classic Sunday roasts, you'll have all the vegetables you need for any side dish!
A Winter vegetable soup is perfect if you want a quick dinner, and you can use radish, carrots, onions, and more! Swede is a popular (and healthier) alternative to potatoes and can be used to make all kinds of meals and sides including Swede chips.
You can also make your very own butternut squash with our Winter Organic Box! Plus, you'll get all the vegetables you need for a traditional Christmas dinner as well! So, stay warm and get organic fruit and vegetable boxes Crosby delivered right to your door.
What's Included In Our Organic Winter Boxes?
With our wondrous Winter Organic Box, you get all the traditional Winter vegetables from spectacular sprouts to more unusual options like squash, swede, and pak choi. Along with seasonal favourites like leeks, parsnips, carrots, and potatoes, you'll get everything you need for a wide range of Winter dishes. Check out the list below to see everything you get.
· Sprouts
· Radish
· Onions
· Potatoes
· Carrots
· Beetroot
· Swede
· Pak Choi
· Parsnips
· Squash
· Leeks